Everyone who intends to create a website, initially wants to make it unique, stand out against others and attractive to both the author and visitors. But often faced with the fact that for one reason or another to do it fails and his creation becomes one of the many template sites on the Internet. What is the main reason and on what depends, how popular will the site be?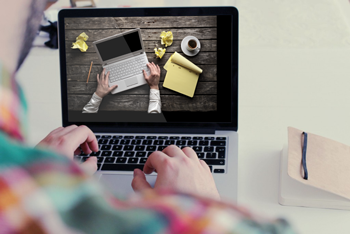 The fact is that any site is created for a specific purpose and implies that it will be visited by a huge number of people, and therefore should take into account the wishes of potential users, be understandable, convenient and at the same time interesting. When creating a site, you need to consider for which target audience it is being created and what exactly will be placed on it, which means a detailed thought over of topics, content and design.
Do not forget that the creation, development and maintenance of the site "alive" requires a certain amount of effort and energy. The content should be regularly updated and replenished, and the information can and should come not only in the form of text, but also in the form of pictures, video, audio, etc. Due to this, the probability that the user will stay on the site longer and will come back to him again is higher.
It should be remembered that the first thing that attracts the attention of the person who visits the site is how it is designed. The design should be not only interesting, but also functional (first of all it should help users to see the basic information and not to draw attention to themselves). Design is the complement of content, but not vice versa.
The structure of the site should also be extremely simple and understandable, so that any person can freely and find what he needs.
It is equally important to keep in touch with users and monitor their wishes for content. This is possible not only through comments, but also messages via a feedback form.