For the uninterrupted operation of the site, it is necessary that all files are stored in one place, which would open round the clock access to them through the Internet anywhere in the world. For these purposes, there are servers (powerful computers) that are connected to the network on the territory of the provider company around the clock and provide continuous access to the files that are stored on them.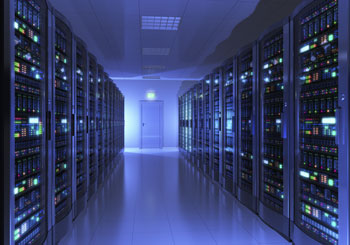 Hosting is a service for providing disk space providers with a server for hosting and storing pages of a site. Hosting - this is one of the components of the quality of the site, so you need to carefully consider the choice of the company that provides hosting services.
Depending on the size of the site, the expected attendance, price category and access to information, you can use several types of hosting services:
For simple and small-sized sites (site-business card, portfolio), the best option will be virtual hosting, which, depending on the chosen tariff, will provide a certain amount of physical server space with the given capacities.
A dedicated server is used if the site has a large volume and a high degree of load, and also if the information is of a closed nature. In this case, the provider allocates a separate physical server, not part of it. The cost of renting such a server is much more than the cost of virtual hosting.