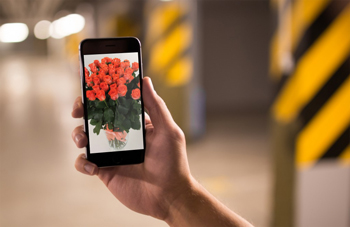 One can not but agree that with the advent of the Internet, people's lives have changed radically. The Internet became the main source of information, allowed to communicate regardless of the location of the person, he also opened new opportunities for trade and business development. This trend has not bypassed the flower business.
Creation of online flower shop can be carried out on the basis of an already existing store with the purpose of expanding the client base or from scratch. Anyway, recommendations regarding the appearance of the site and its technical characteristics are equally important in both cases.
The main task of the design of any site is to present the contents of the web resource. The most optimal option for an online flower store is a minimalist design using light, neutral tones that allow you to focus the customer's focus on the product being sold, and not on the website design.
The use of graphics should be justified. Any element that is involved on the site must be functional.
The availability of high-quality photos with the possibility of increasing - an obligatory component of the site for the sale of flowers. The quality of photos directly affects whether a person chooses a product or not. At the same time, it is not enough to provide one image, the use of several photographs will allow the client to view the goods from different angles and to quickly determine the choice.
The structure of the site for sale by color should be extremely clear and simple, and the way from the choice of the goods to its purchase is as short as possible. The fewer clicks and conversions a person will need to make an order, the better.
It is important to provide comprehensive information on the methods of payment and delivery of goods. Usually the order of flowers is carried out for some events with delivery for a certain period of time, so the owner of the flower business needs to take care of the methods and terms of transportation in advance and to acquaint the client with it.