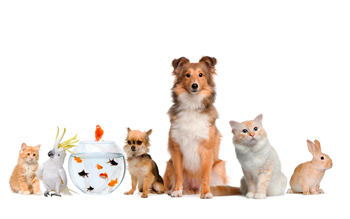 The use of Internet space for the implementation of their services and products is becoming more popular, because the advantages of creating your site in the network are obvious to both the owner of the web resource and its users. This trend has not bypassed and stores that offer products for animals.
Online stores of pet goods can be created both on the basis of an existing regular store with the goal of increasing the number of customers and increasing the level of convenience for customers, and from scratch. In any case, this is a necessary step at the moment, as animal lovers will appreciate the quality web resource and will not spare money for goods for their pets.
Like any other online store, online store for animals should be as convenient for the buyer as possible. The main goal is to help a person from a huge number of goods find everything they need in the least time spent. That's why you should carefully think over the structure of the future site and make it intuitive and simple. The fewer clicks it takes to find the product, the better. Since the assortment of such stores, as a rule, is huge, it is necessary to include the ability to filter goods by category depending on the type of animal, its age category, purpose and other characteristics.
No matter how thoughtful the site is, there is no way to fully insure against the emergence of issues, so it is worth considering the way through which the buyer could contact the store manager. However, it is not enough to introduce a feedback form, it is also important that the speed of the response be rapid. No buyer will wait for a few days until his reply is answered.
Design is the business card of the site, because this is the first thing the user pays attention to. Its main task is to present the goods profitably, and not to divert attention to oneself. Exterior design can be any, but the most advantageous option will be a simple and concise design with elements that show its belonging to the online store of goods for animals. Care should be taken to ensure that all goods (feed, medicines, animal accessories, etc.) are accompanied by quality photographs and detailed descriptions.