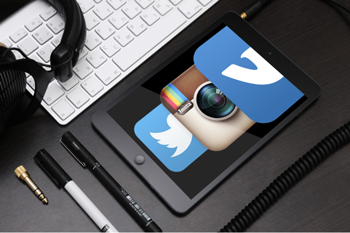 Creating your own website is a big step towards increasing the number of customers and making profits, but the mere presence of a web resource does not mean that it will immediately begin to pay dividends to its owner. Without maintaining the efficiency and continuous work on quality, the site will not be able to function properly and compete with similar in terms of resources resources. The site should be visible to the target users, and for this it is necessary to work on its promotion on the Internet. An excellent platform for this is social networks, in which millions of users around the world are registered.
Competent use of social communities allows not only to increase the number of clients and improve the rating of the site, but also to increase its position in the search engines, since the links to the site from social networks are taken into account when ranking it.
Promotion of the site through social networks is carried out in the following ways:
Creation of a thematic group or community in social networks with a link to the main site,
The possibility of authorization on the site using an account in social networks,
Using various social networking widgets (buttons like "I like", "share" "save", widget for comments, community widget),
Advertising site in social networks,
Placement of links to the site in groups with similar themes.